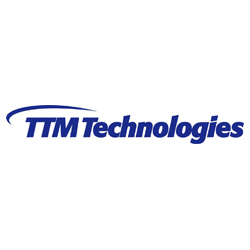 In-Process Quality Inspector
Sorry, this job has expired.
Littleton, CO
TTM Technologies is now seeking an In-Process Quality Inspector to work in our Microsection Lab.

As the Quality Inspector your duties in the Microsection Lab will include cutting, grinding, polishing, etching, and reading printed circuit board micro-sections. By applying one or more lab skills, you will be able to process products through the microsection lab per the designated Manufacturing Process Procedures.

You can look forward to the following benefits:
• Medical, Dental, Vision coverage options
• 401(k) plan with company match
• Company-paid Short and Long-Term Disability and Term Life Insurance
• Quarterly Bonus Plan
• Employee Referral Bonus
• Tuition reimbursement
• Wellness program

• Must be eligible to work on defense and satellite programs subject to ITAR Regulations. Therefore, you must be a U.S. Citizen or a U.S. Permanent Resident ('Green Card').
• Must comply with TTM Export Control Policies and Procedures and all applicable laws including ITAR, EAR and OFAC, including: a) being able to identify ITAR product on the manufacturing floor and understand that access to these products and related technical data is restricted to only US Citizens and US Permanent Residents; b) recognition of Foreign Person visitors by badge differentiation; c) understand and follow authorization procedures for bringing foreign visitors into facilities (VAL); d) understand the Export and ITAR requirements for shipments leaving the US; e) manage vendor approvals for ITAR manufacturing and services.
• Must have an outstanding attention to detail.
• Process panels per Microsection Lab Quality Assurance Procedure.
• Know and understand customer microsection criteria.
• Prepare microsection specimen; rout, bake, solder float, pot, grind, polish, label, etch, and take pictures of microsections.
• Use a microscope to evaluate the microsection.
• Record microsection results on all microsection related paperwork.
• Enter required information on job travelers and in tracking system.
• Inform appropriate staff/departments of any scrap, rework, or discrepant product.
• Perform solderability testing and evaluation. Perform soldermask & marking adhesion testing and evaluation.
• Perform all miscellaneous tests such as customer qualifications and engineer tests.
• File and store sections, coupons, solderability specimens, and all documentation.
• Monitor department to ensure uniform and constant flow of work through all stages of cross sectioning.
• Follow all preventive maintenance schedules.
• Follow all safety standards as outlined by the certification at all times. The health and safety regulations encompass the cleanliness of the area that you will be working as a result.
• Ability to work with close to minimum supervision, depending on assigned job level and skill capability.
• Ability to produce quality work under pressure.
• Ability to read, interpret, and follow Customer and IPC Specifications.
• Ability to perform basic arithmetic functions.
• Ability to read and interpret travelers and written instructions.
• Ability to read and understand the basic IPC and Customer Specification for both product requirements and test methods.
• Ability to understand and follow posted procedures.
• Ability to accept constructive criticism.
• Ability to communicate fluently (read, write, and speak) in English.
• Ability to understand and follow daily work direction, process instructions as received from supervisor or other qualified person.
• Ability to use computers, microscope, grinding wheels, polishing equipment, solder pot, dremel tool, cameras, and ovens.
• Ability to use chemicals, potting and polishing compounds, solder and soldering fluxes, etching solutions, acetone, and alcohol.
• Ability to stand on your feet for 8 hours.
• Ability to lift up to 40 lbs.
• Ability to walk, bend, and lift.
• Ability to stand while holding section and using force to grind sections.
• Good communication skills; ability to interface with co-workers within the department, as well as customers, managers, and employees from other departments.
• Skills and understanding in usage of microscopes.

• Multiple shifts are available at this time.

About us:
Headquartered in Santa Ana, California TTM Technologies, Inc. is a leading global printed circuit board manufacturer, focusing on quick-turn and volume production of technologically advanced PCBs, backplane assemblies and electro-mechanical solutions as well as a global designer and manufacturer of high-frequency radio frequency (RF) and microwave components and assemblies. TTM stands for time-to-market, representing how TTM's time-critical, one-stop manufacturing services enable customers to shorten the time required to develop new products and bring them to market.

All qualified applicants will receive consideration for employment without regard to race, color, religion, sex, sexual origination, gender identity, national origin, citizenship, disability, or protected veteran status.

We are an Equal Opportunity Employer.

12295